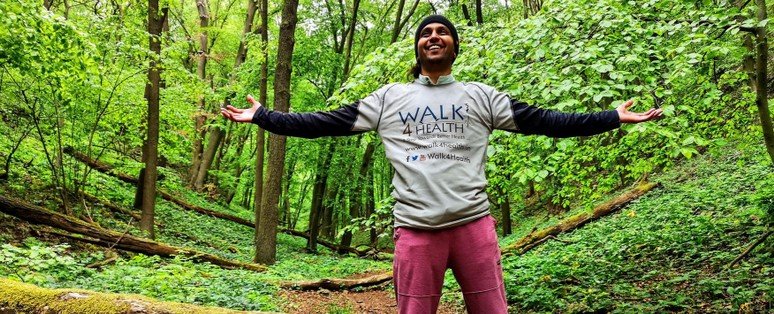 Prague Nature Walks

Nature Walk in one of the Worlds beautiful City
A wonderful place to go for nature walks, the city is easily accessible via public transport. No need to depend on cabs and private taxis.
Enjoy a walk in green spaces of Prague City
Happy to launch Walk4Health first international campaign in Prague city. Also experienced true forest therapy during my nature walk in and around Prague.
On my first day of walk trail I went on to see cityscapes, no wonder why Prague is listed on top 50 most beautiful cities of the world.
The city is well designed as pockets with green cover, conservation efforts within the city are highly appreciable.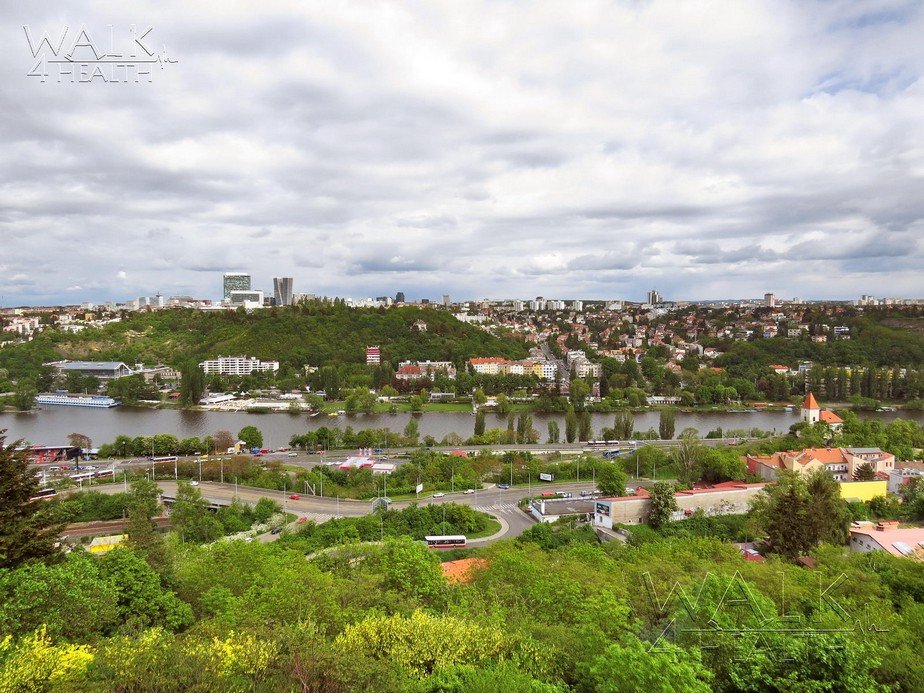 You will witness mini forests across the city with much needed lung space for healthy living.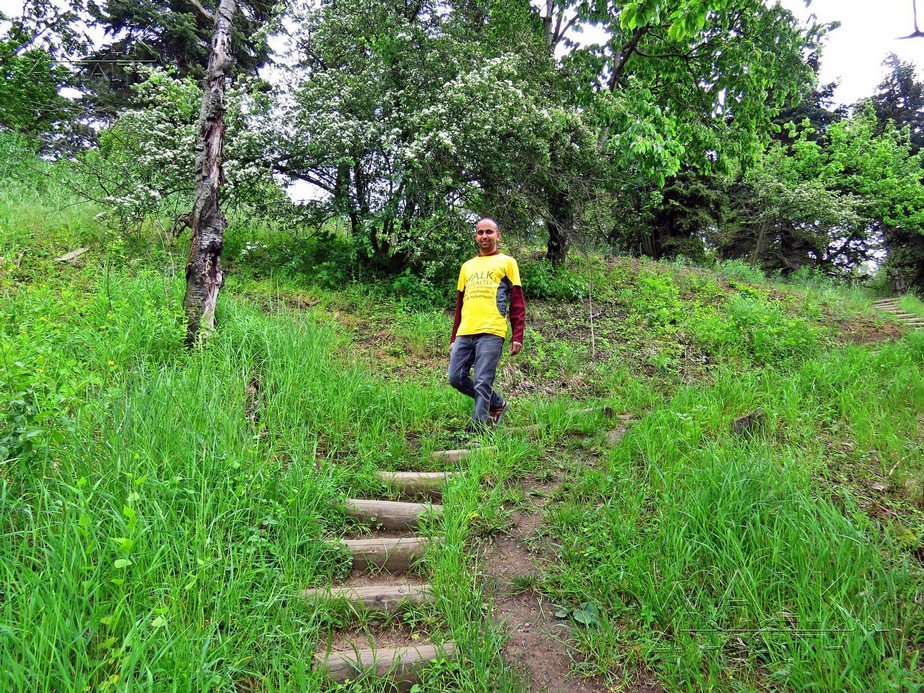 This half day hiking tour is highly recommended to anyone who wants to have a rest from the busy city centre and see a different side of Prague.
Walking through beautiful landscapes within the city.
Beyond green trails, the city walk also gives great visual treat across the city.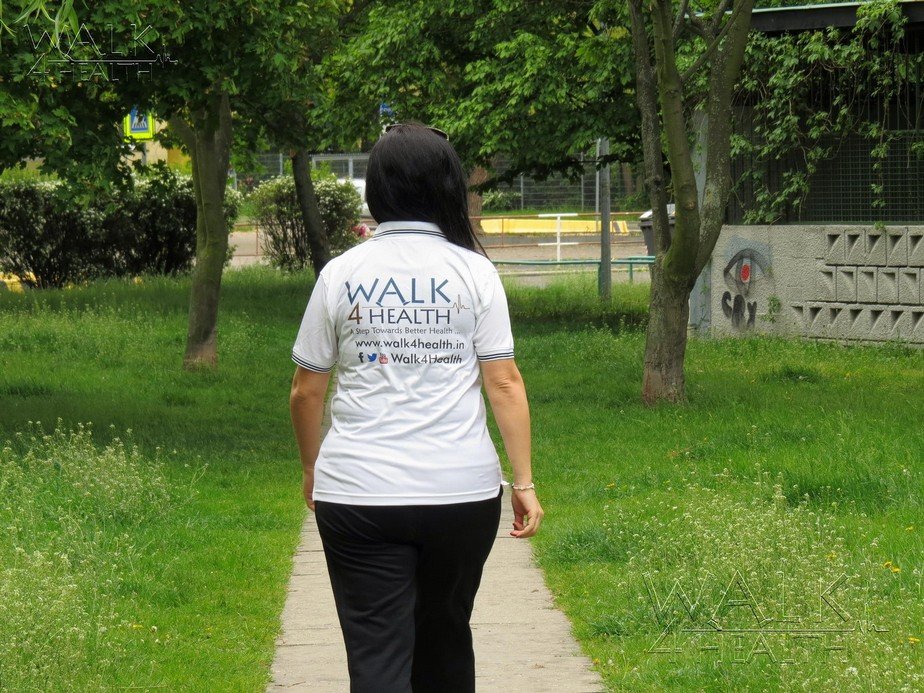 Duygu,
Psychologist from Turkey supporting Walk4Health initiative in Prague. She is a regular walker and was happy to support the campaign.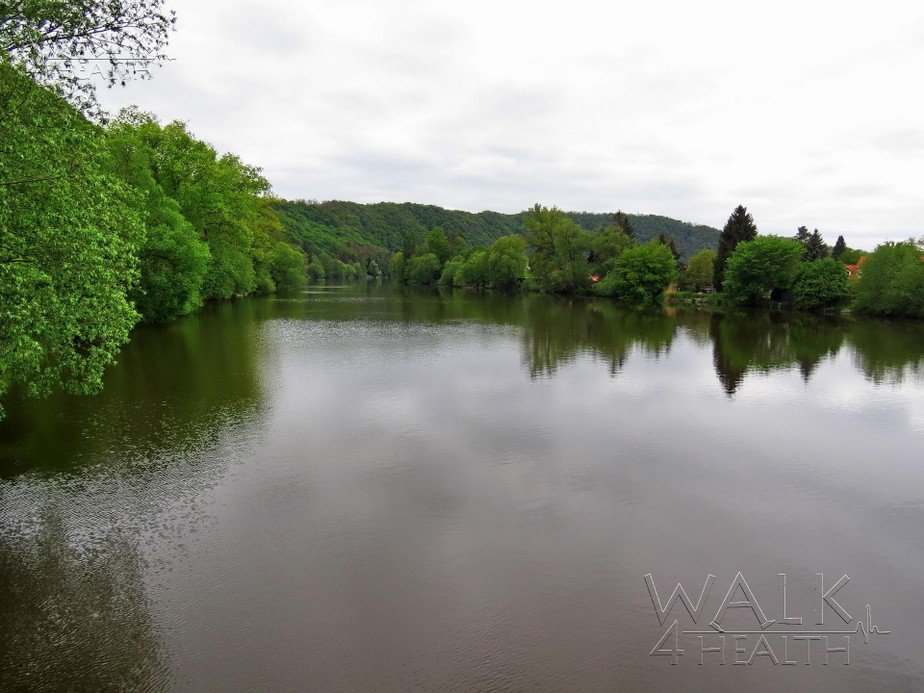 You can visit towns and villages within 30 Min drive from city and find the undisturbed nature at its best.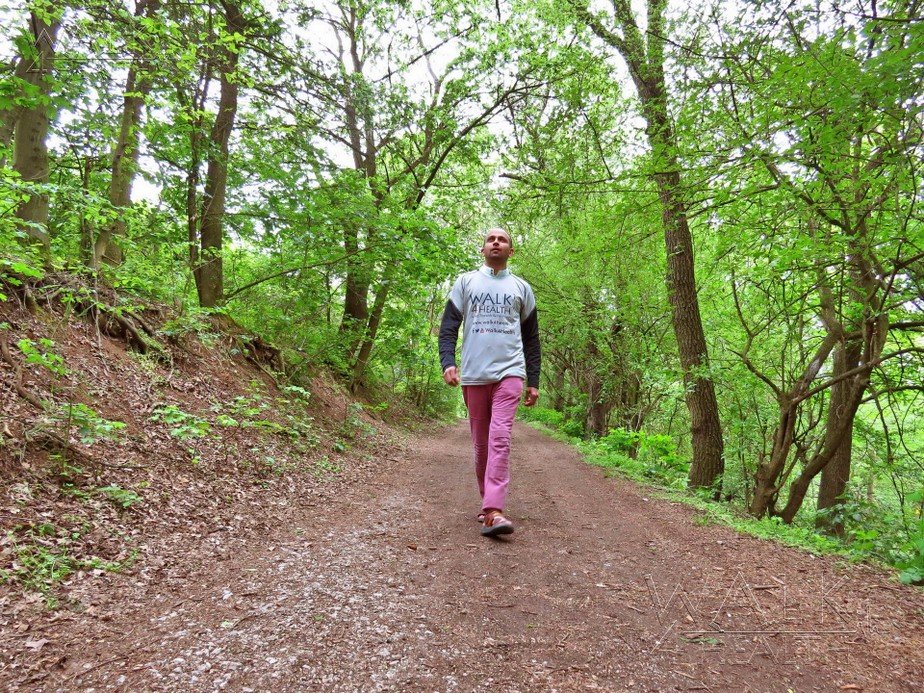 On my walk in the forests I enjoyed nature and reloaded with VitaminN and covered over 30,000 steps in forest trail at 50 C Temperature in one day. When I started from Hyderabad in India it was 440 C and I hiked entire trail in and around Prague in my regular outfit to promote Walk4Health.
Walking for long in such low temperatures was new to me and with regular sandals as I was planning to do barefoot walking through out the trail, considering the temperature and walk track I continued with sandals.
My local nature guide Filip Novak from Prague Day Trips made the guided walk more enjoyable by suggesting me to hike in the forest rather than reaching through regular mode of transport.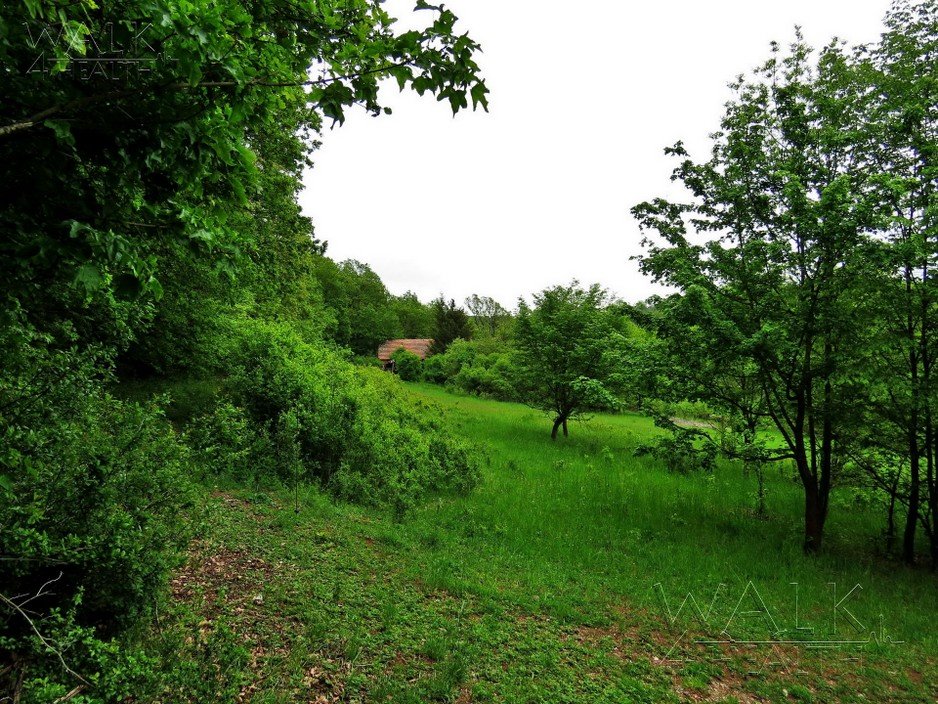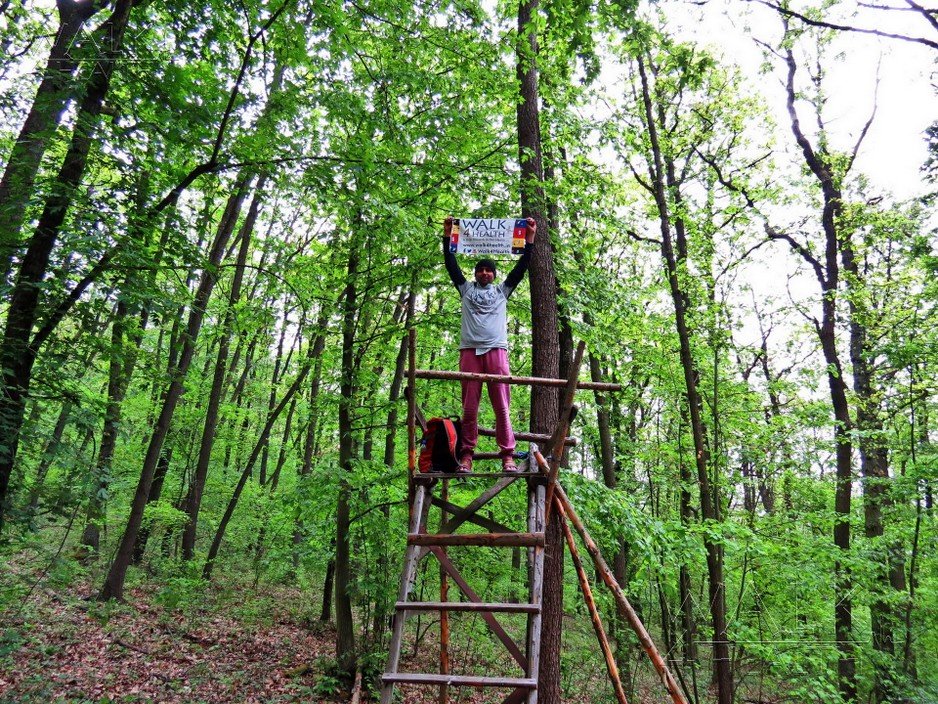 The walk-in the nature was calm, refreshing and made me feel good. Clean and fresh air, with beautiful landscapes and exploring new places made me to learn something new all the way.
My Guide Filip with his outfit during the walk trail.
My outfit during the walk trail.
After a long walk we could witness someone doing nature walks in the same path.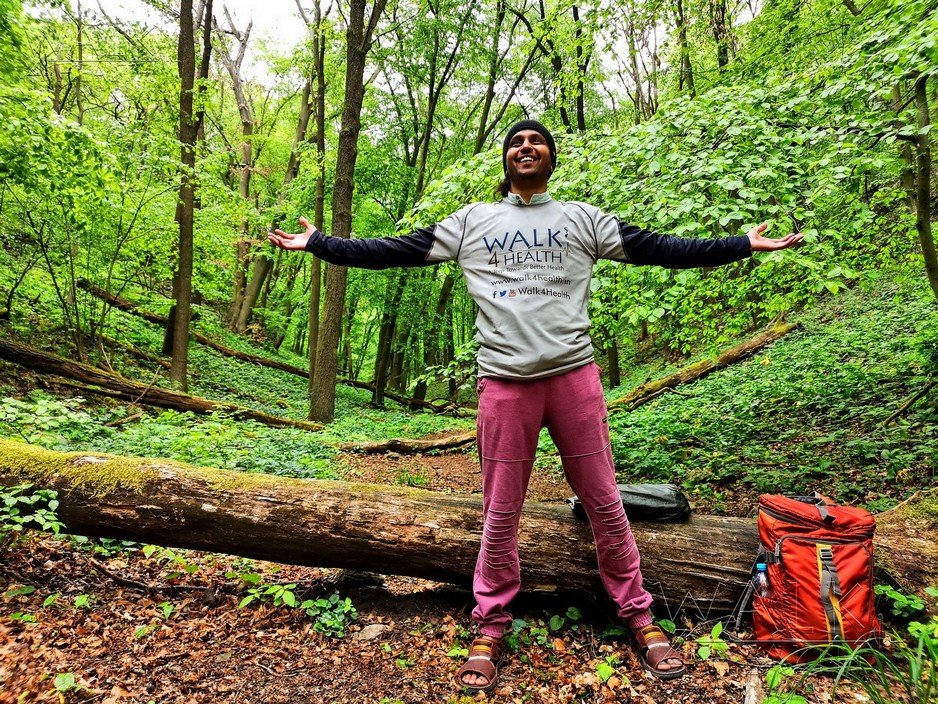 After a long time, I could see mosses grow from and over the fallen tree trunks and most importantly nothing is disturbed to protect the biodiversity in the region. Though the place is very near to the villages no fallen trees are moved away from the locals.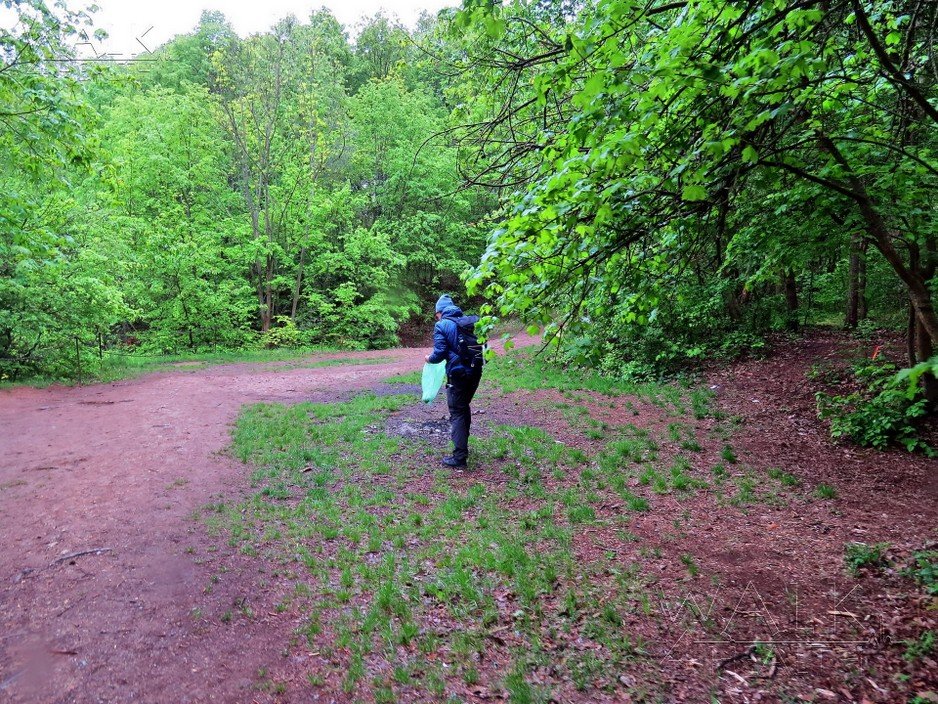 I could see my walk guide Filip collecting the plastic covers and few other leather items during the entire walk that were dumped by some tourists, he carried the items all the way back to city to drop at waste collecting centre. A responsible tour guide promoting eco walks.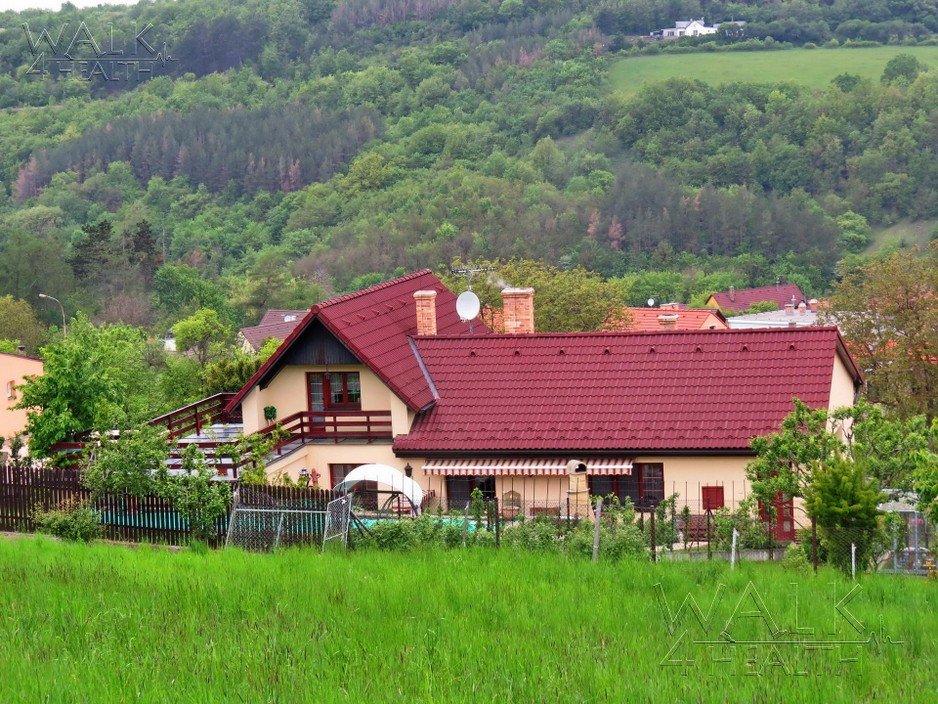 On our way we crossed few towns and villages, another visual treat to witness the beauty of the places.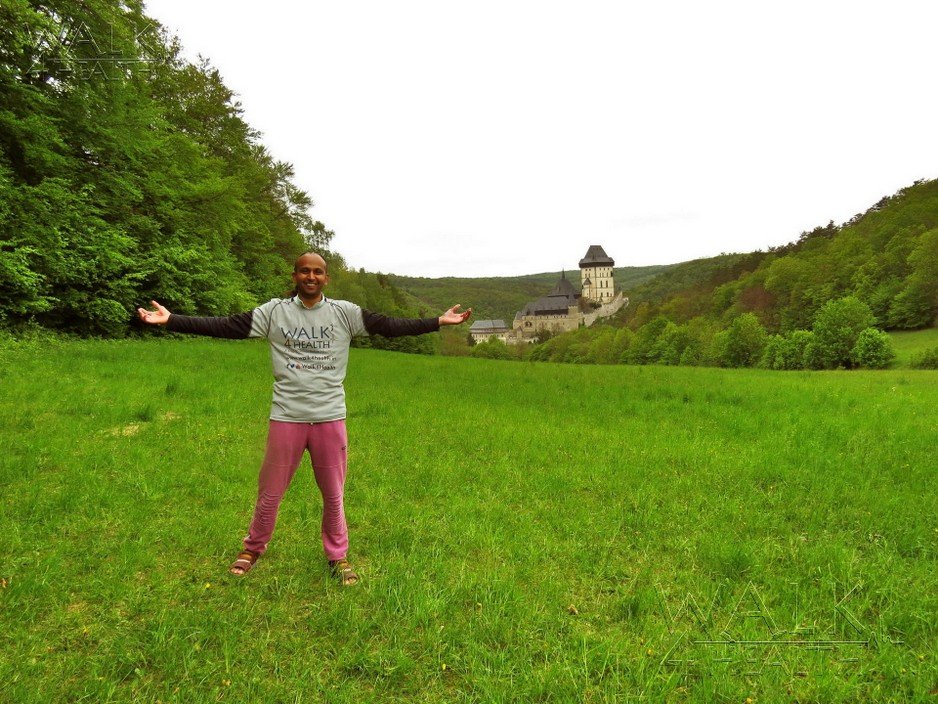 During my visit we went to medieval castle Karlstejn and the old quarry Amerika which is also known as the "Czech Grand Canyon" hiking is the way to enjoy the beauty of the stunning landscapes of Prague.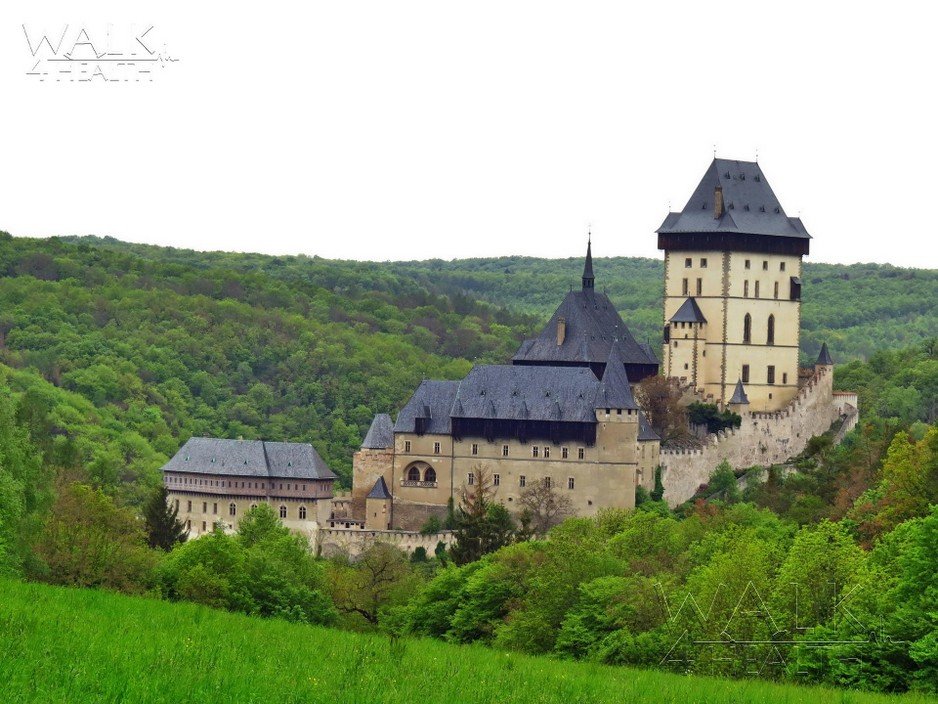 Karlštejn castle, a Gothic gem, located in the middle of dense forests about an hour drive from Prague, is one of the most popular destinations in the Czech Republic. It was founded in the 14th century by Charles IV, the King of Bohemia, to serve as a place for safekeeping the Empire coronation jewels and other royal treasures. You'll be impressed by the interiors of this medieval castle, and the picturesque surroundings will take your breath away.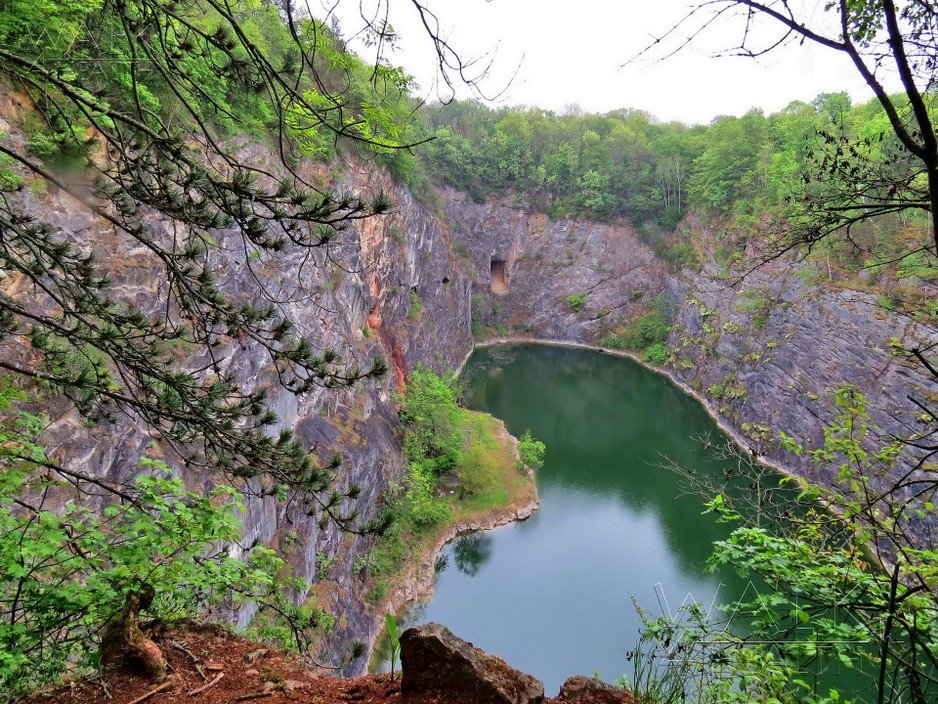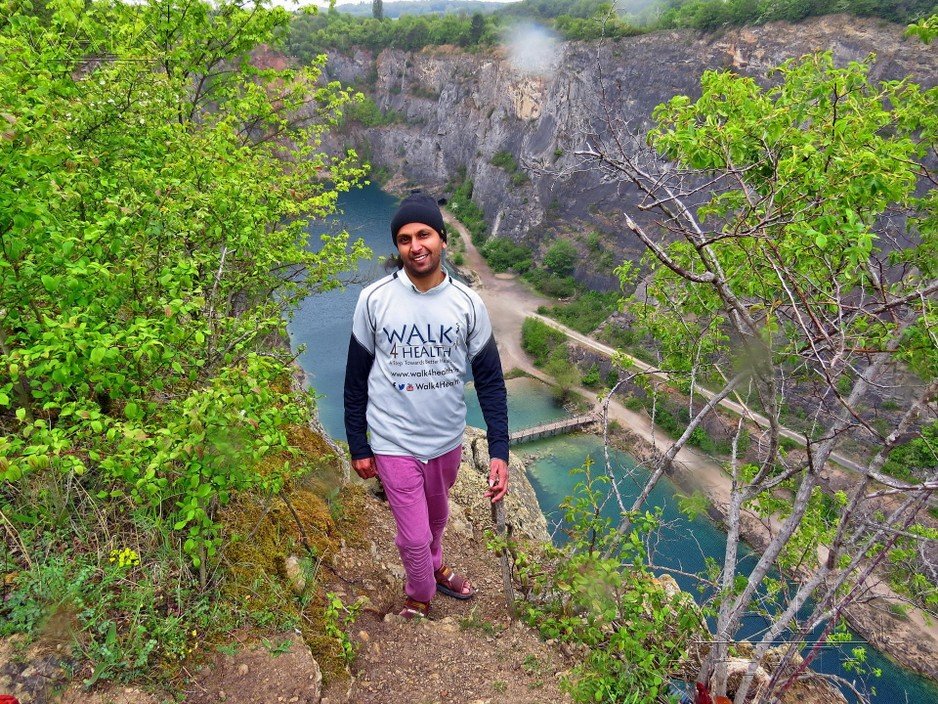 Velka Amerika, situated near the village of Mořina in Czechia, the Velka Amerika quarry site is a former center of industry that has left a stunning natural attraction in its wake that looks like it could be a setting in Middle Earth.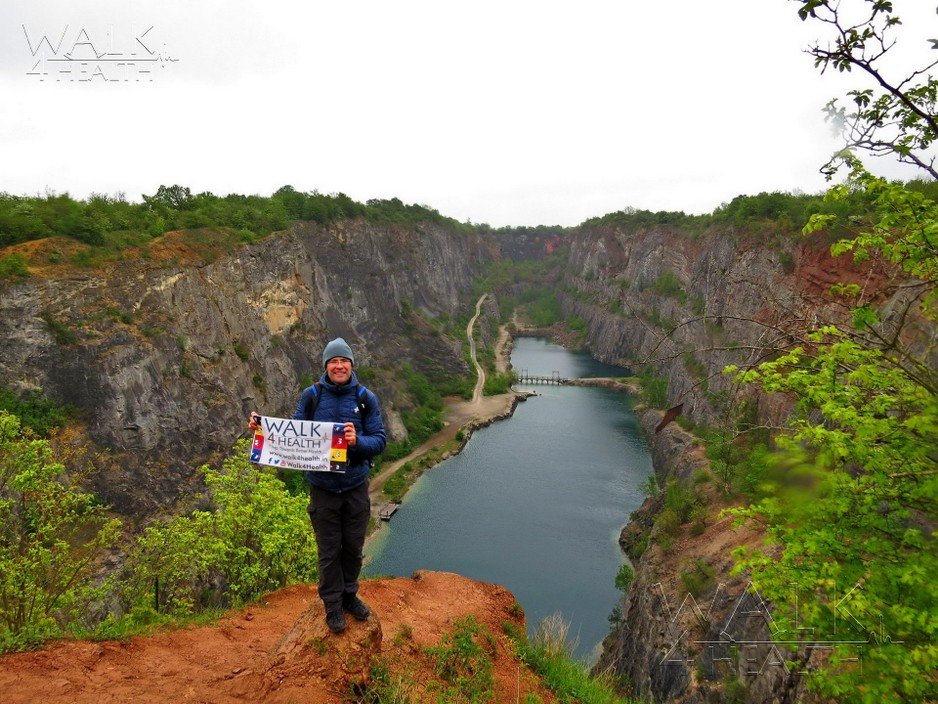 Now the large mining crater is sometimes called the "Czech Grand Canyon," and is a popular site for both hikers and photographers who are looking to get a perfect glimpse of the deep blue waters in its depths.
Only six kilometers away from the popular Karlštejn Castle, the closest village is Mořina village.
There was also a Small Amerika quarry in the region, which along with the other mining sites, are connected to Velka Ameika by long tunnels.
Caution: Tourists has to be carefuly while walking on narrow walk tracks around the quarries specially during rains, a 23 year old lost his life while hiking in this location.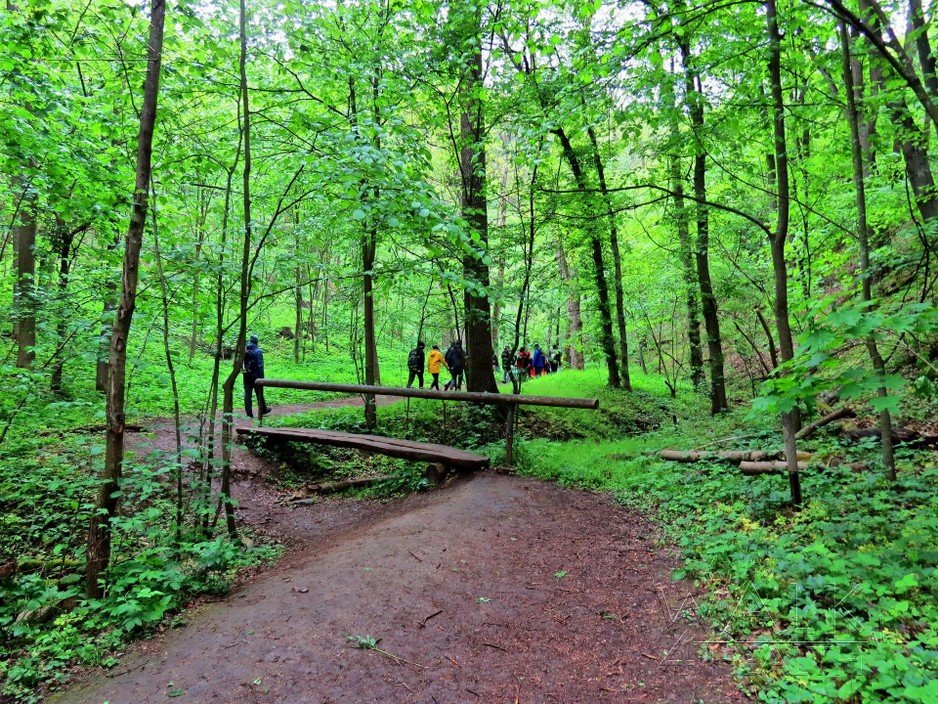 During our trail we witnessed another group of students doing nature walk.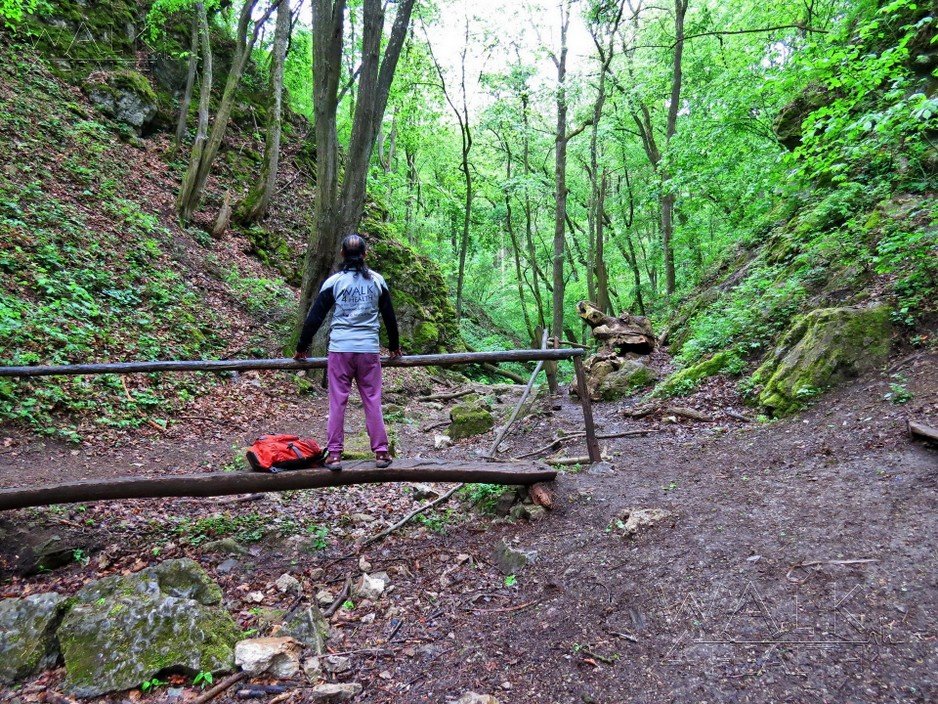 More than the place of visit we enjoyed the entire walk, walking for a long time in these breathtaking views and taking pictures along the way no one feels tired from the trouble of walking long. When we are in nature trail, we are charged with
VitaminN
in every step we take in nature.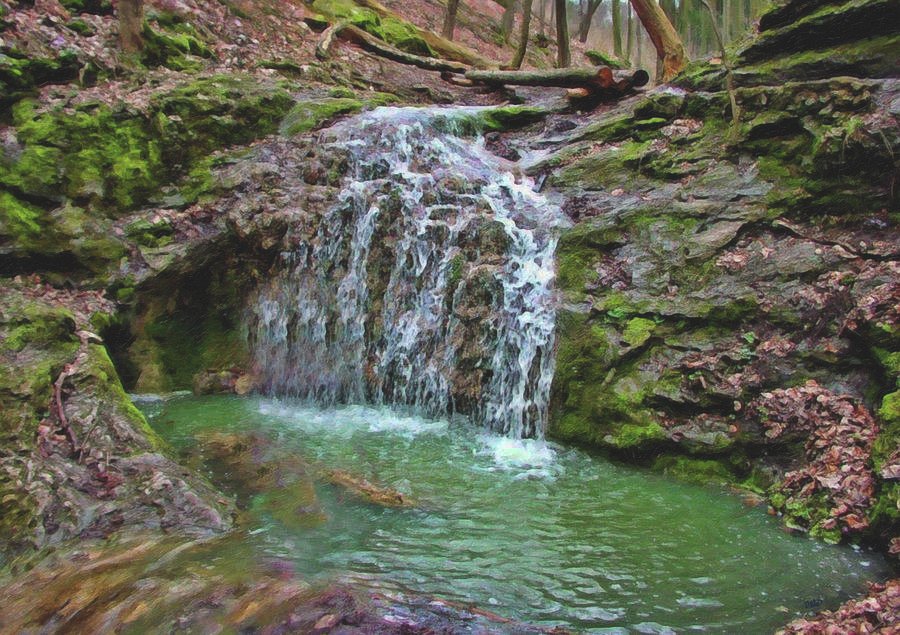 I requested Filip to take me to the
Bubovice Waterfall
on the Bubovice creek belong to the most beautiful places in Karlštejn. They consist of up to two meters of limestone stairs covered with moss and algae. Waterfalls are easily accessible by the tourist trail from the village of Serbia.
On reaching the waterfalls site we couldn't see any signs of water due to lack of rains and drought from previous years.
I feel like after few decades we won't be able to enjoy the same nature… as climate change is very much visible in every part of the world.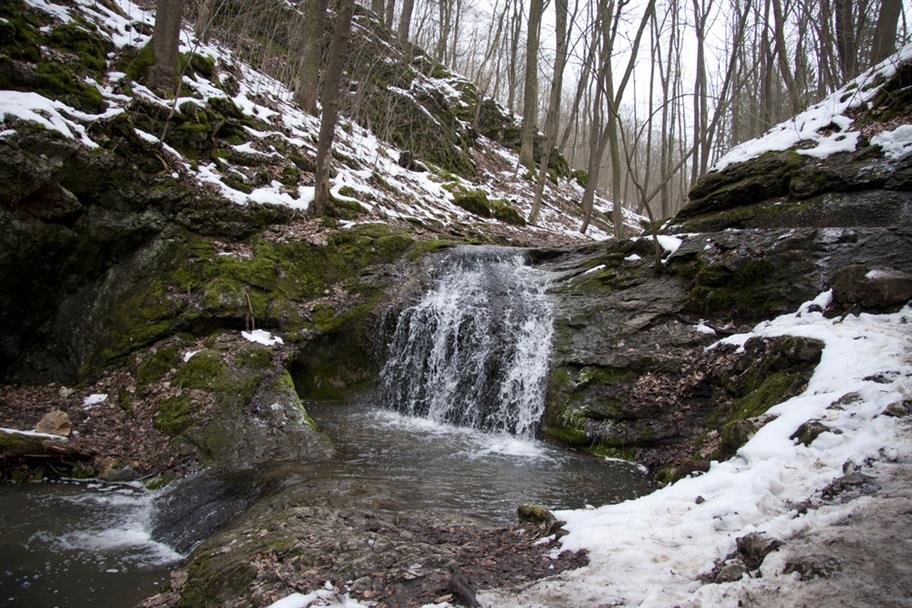 In our natural world, we refuse to understand the facts of climate change, but it's a real thing that is happening across the globe. Some
educated Illiterates still argue on saying climate change is a myth and try to be neutral at individual level.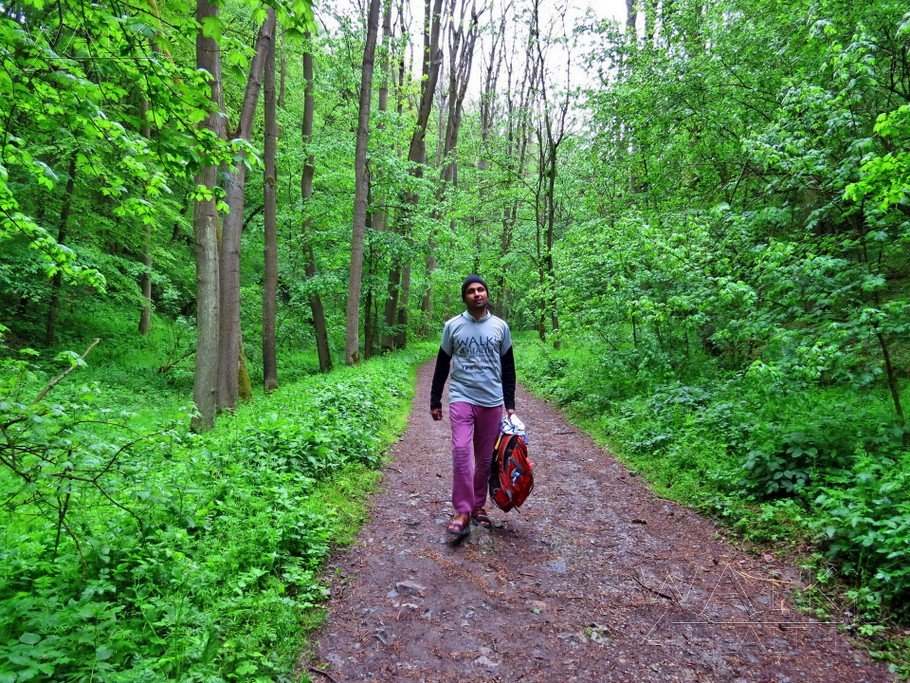 The success of this trip is inviting me to discover more beautiful places to capture nature at its best.
When you are visiting Prague, Czech Republic I recommend to utilise the service of
Filip Novak
to explore more such beutiful locations. He and his team has started taking tourists to week long trips to across Europe. For more info, please
click here
Note:
Visitors are requested not to carry any Plastic Bags or Plastic Bottles for the Walk trail as they pollute the environment.