Swarna Jayanti Park
Indirapuram, Ghaziabad, Uttar Pradesh
,

India
Swarna Jayanti Park, Rohini has
beautiful inner and outer walking path that covers 1.6 km and 3.5kms track, with lush greenery all around.
Enjoy a walk in the middle of concrete jungles of Ghaziabad


Spread over 25 acres, i
n middle of the concrete jungle of
indrapuram,
Ghaziabad,
Swarna Jayanti Park is a delightful destination
for walking, boating, open air gym, kids play area.
This beautiful park attracts lot of people due to its charismatic natural beauty and peaceful atmosphere. It showcases the vibes of Ghaziabad city rising as a satellite town of New Delhi.
Stroll under the shade of soaring trees, opt for a walk in the massive centre circle, skate along the fountains or just carry a picnic hamper or a book, the Swarn Jayanti Park or more commonly known as the Japanese Park is one of North West Delhi's wonderful gems.

Swarna Jayanti park is one of the favorite spots for picnickers who visit here for a day out in the sun. This park is very beautiful and it is having a inner and outer walking path that covers 1.6 km and 3.5kms track, with lush greenery all around.

As you stroll through the verdant meadows of the park, listen to the hum of the peacocks, go swan-feeding or just lounge by the lakeside for some quiet time away from the trappings of your daily routine. An ideal visit during early mornings or evenings, the park shuts with sundown. A must during spring is the flower festival organised in the park where you can spot hundreds of flower types that create a riot of colours and fill up the ambience with their sweet fragrance.
Swarna Jayanti park
is placed amidst the lush greenery to rejuvenate your senses. No wonder that it remains packed with morning walkers and joggers during the sunrise and sunset. The park has a separate walking track that covers the entire inner periphery of this park to complete one complete round.
A lush expanse spanning across acres, the park is not only a walkers destination but is also a retreat for nearby neighbourhoods. Can be referred to as the lungs of the region, the park provides respite from the heat with its abundant flora. Maintained beautifully by the Delhi Development Authority (DDA), the park is home to immaculately manicured gardens, a jogger's circle, children's play area, skating arena, walking trails and is watered by two serene lakes.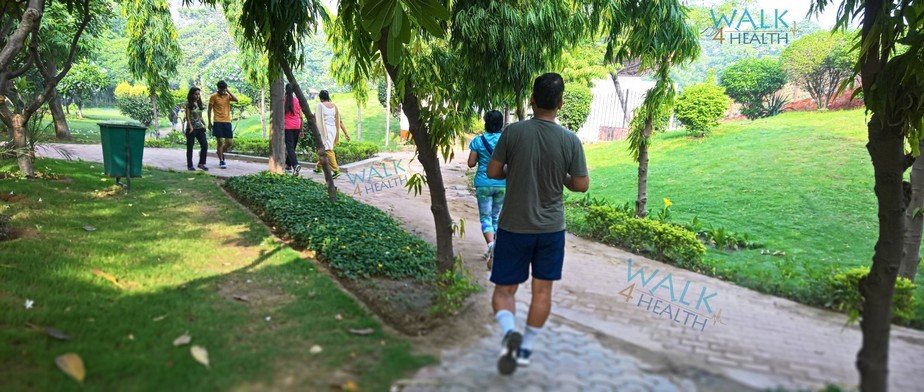 Lots of trees are planted inside it to offer shade to the walkers. Walkways lined with tall trees on both the sides are enough to kick start your mornings on a refreshed note. People here, meditate, exercise, laugh, walk and talk.

Walking Track at
Swarna Jayanti Park.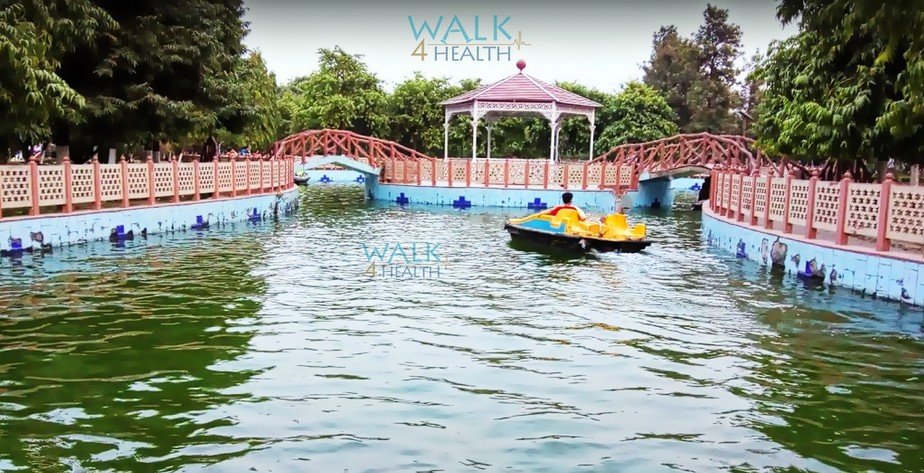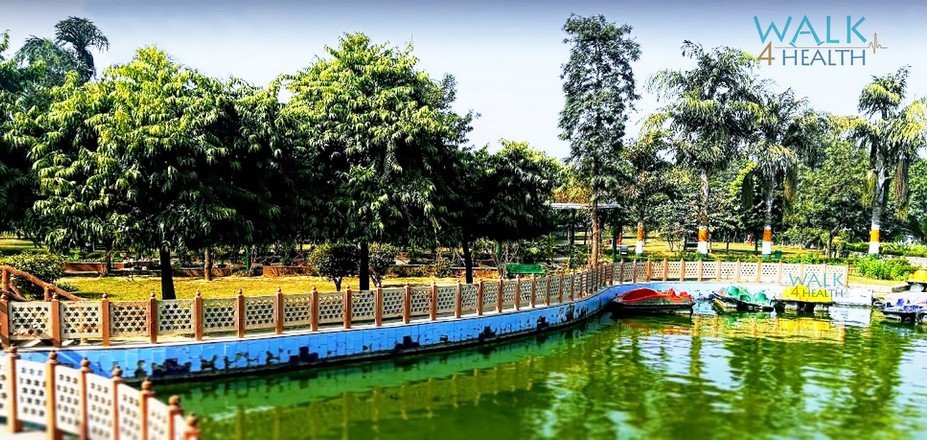 The park offers something for every age group. Here, you can enjoy a boat ride on a beautiful day. However, the area of boating is quite small and may be crowded on the weekends or holidays. Nevertheless, it is a nice place to spend some time.
Open Air Gym at
Swarna Jayanti Park.
Kids Play Zone at
Swarna Jayanti Park.

Inner Walking Track at
Swarna Jayanti Park.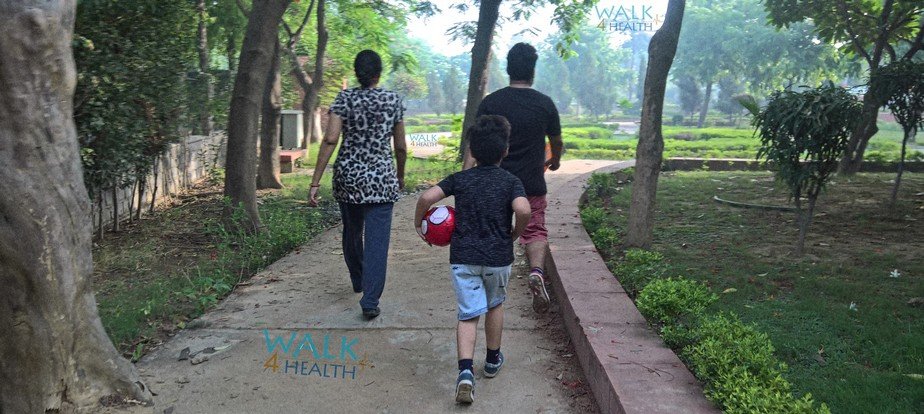 Outer Walking Track at
Swarna Jayanti Park.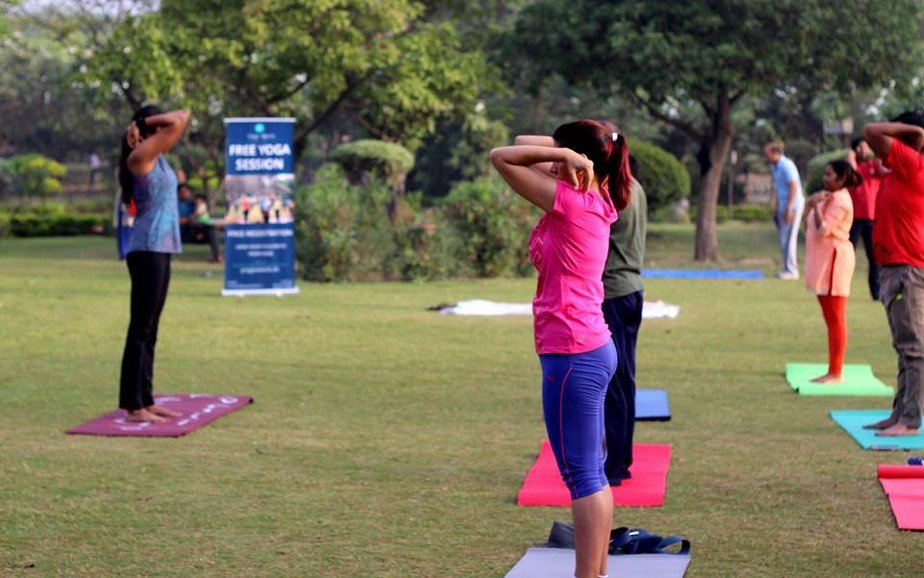 Swarna Jayanti Park is also a prime spot for many events including fairs, book exhibitions, festivals, etc. The huge area of this park makes it viable to organize such events here. If you happen to be present in the city at the time of these events, make sure to visit Swarna Jayanti Park for its natural beauty as well as to enjoy such fun filled occasions.
In Swarna Jayanti Park, a considerable area is dedicated to the brave freedom fighters of the country. These primarily include the courageous and inspiring women including Rani Lakshmi Bai, Sarojini Naidu, Meera Ben, Kasturba Gandhi, Annie Besant, and many more. The statue of Rani Lakshmi Bai is centrally installed showing her on the horse back. The best thing about these statues is that they have descriptions given beneath the bust of these eminent personalities. So, even if you fail to recognize them or their contributions to freedom of India, this information will be quite helpful to you.
This entire park is very well maintained and is perfect for a morning or evening walk.
Swarna Jayanti Park
is l
ocated at a walking distance from Rohini West Metro Station (Red Line), the park is easily accessible
lying bang in the center of the huge housing township of
Niti Khand,
Indirapuram, Ghaziabad.
Has a large parking space for those driving till there.
Walking, Jogging,
Multiple Slides, Carousel, Swirl Slides, Swings, Tunnel Swings
Bird Watching, Kids Play Zone, Boating are some of the activities visitors can engage here.
Note:
Visitors are requested not to carry any Plastic Bags or Plastic Bottles at
Swarna Jayanti Park
as they pollute the environment.
Welcome to
Swarna Jayanti Park
Niti Khand,
Indirapuram, Ghaziabad, Uttar Pradesh,
India.