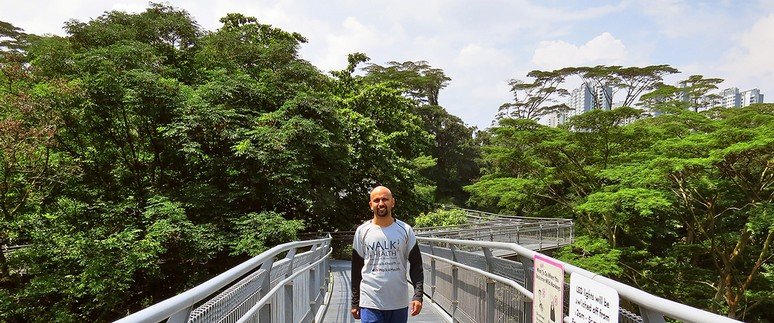 Published on September 2020 | Trail done in June 2019
Southern Ridges Trail

Nature Walks in one of the most beautiful Countries
Singapore
The Southern Ridges is a ten-kilometre stretch of green open spaces spanning the hills of some of Singapore's most popular parks and gardens, connected by picturesque ridges and pathways.
Enjoy diffrent kinds of nature walks in
Southern Ridges Trail
Soak in the scenic views of the Southern Islands at the peak of Mount Faber Park, a
nature stroll in the midst of a beautiful city. Wonderful conopy walk ways and
an incredible urban oasis away from the busy streets of Singapore.
Steeped in history and one of the best spots in Singapore to enjoy panoramic views of the city, harbour and the Southern Islands, the Southern Ridges is home to a wide variety of flora and fauna.
When you want to
connect with nature, and you want to feel more alive, energetic, walk your way to the Southern Ridges.
On the southern side of Singapore there are series of hills and ridges that are connected by a walking trail. P
aths are mostly man made with proper walkways, views are pretty and there are different trails to choose from.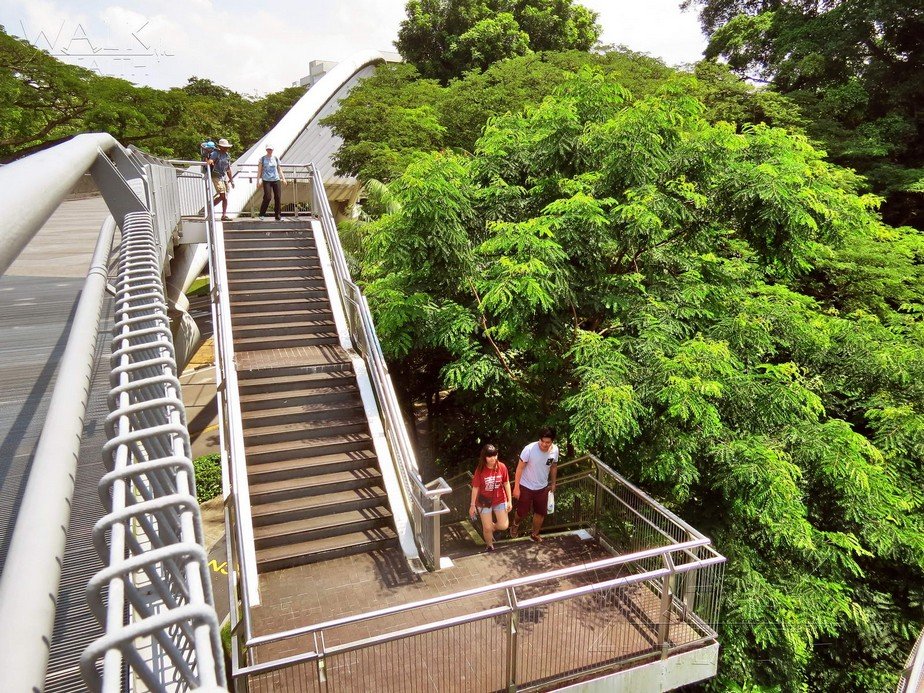 The Marang Trail climbs fairly steep up the ridge. Despite being so close to the middle of the city, the trail features some huge trees, including Rubber Trees, Angsanas and Saga Trees.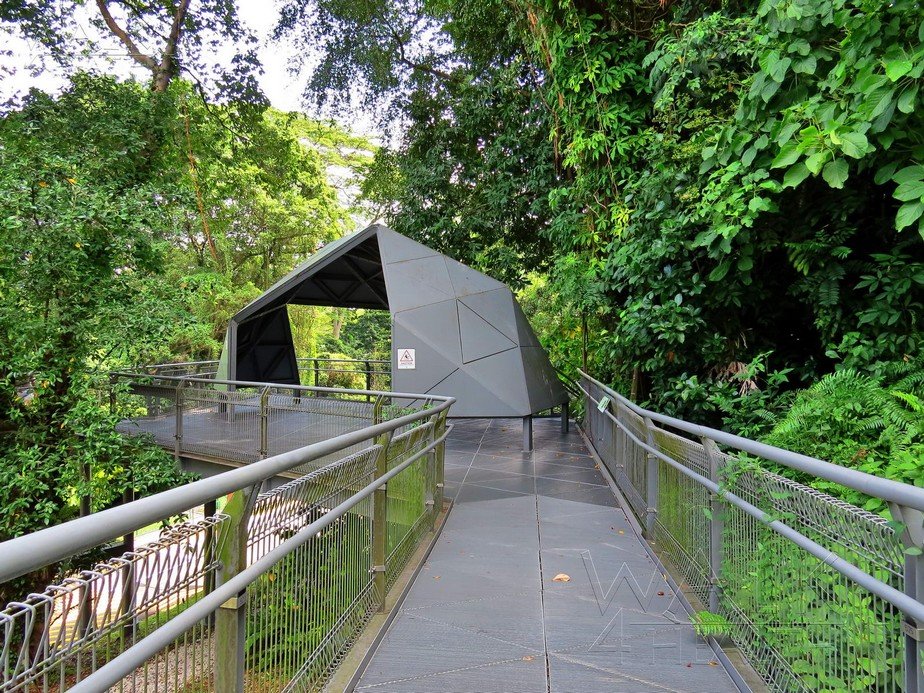 At the top, the Marang Trail connects to the Faber Walk, offering views of the city through the trees.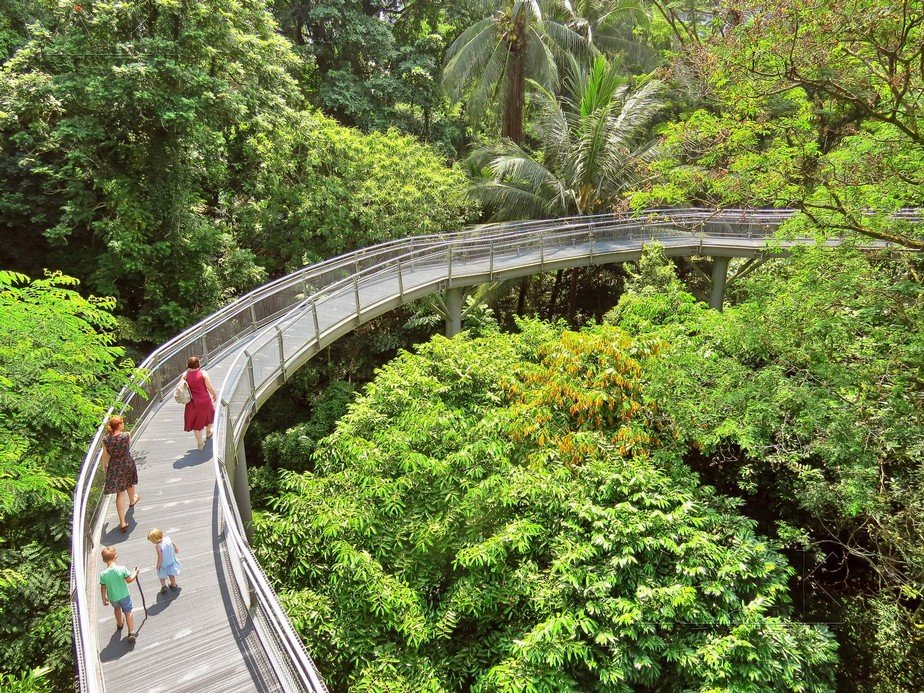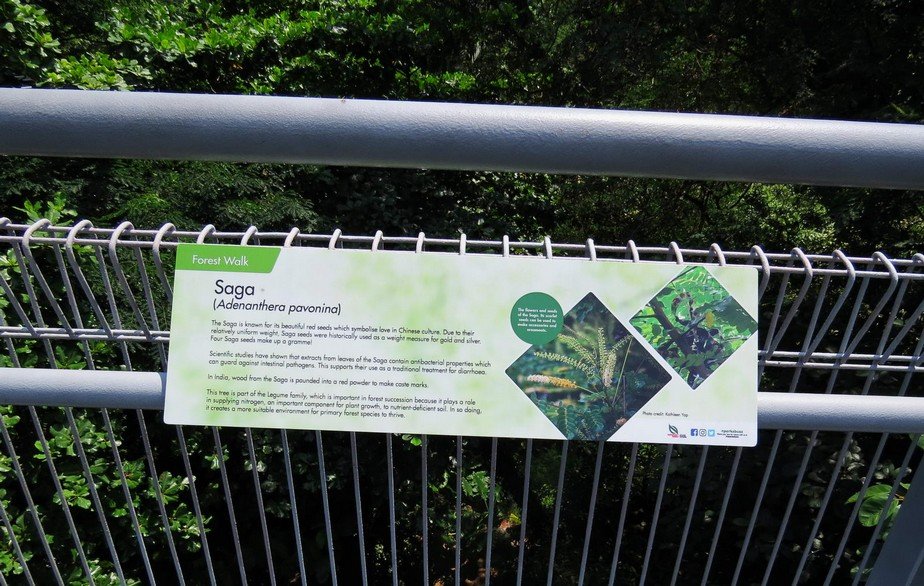 There are array of trees and plant life lined along the route, elaborated with an occasional plant species informational guide placed at regular intervals throughout the walkway.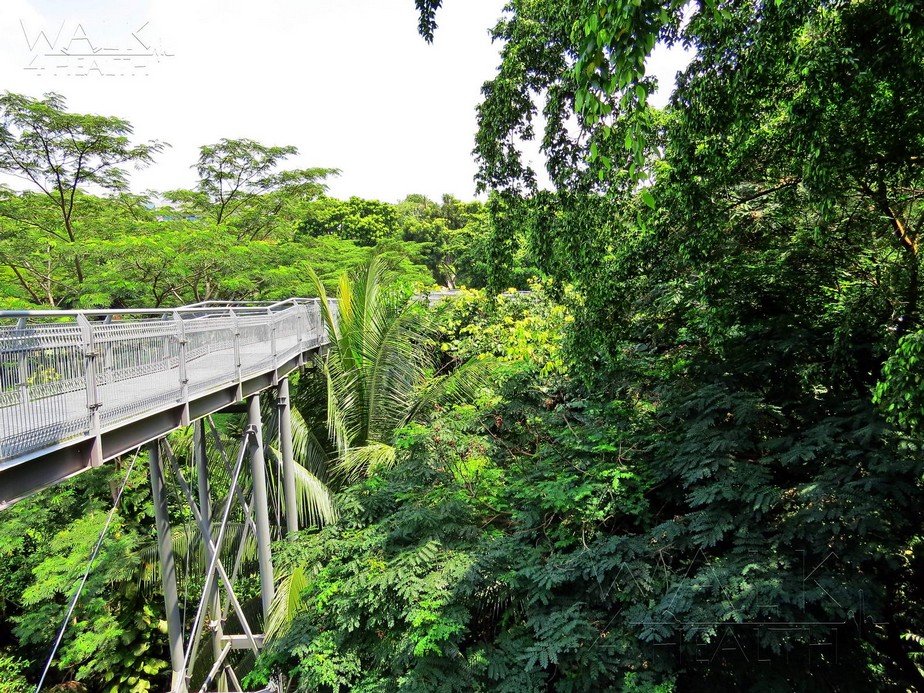 The path is well paved through the long stretch steering visitors close to the nature enjoying the beauty of nature without being harsh to the nature.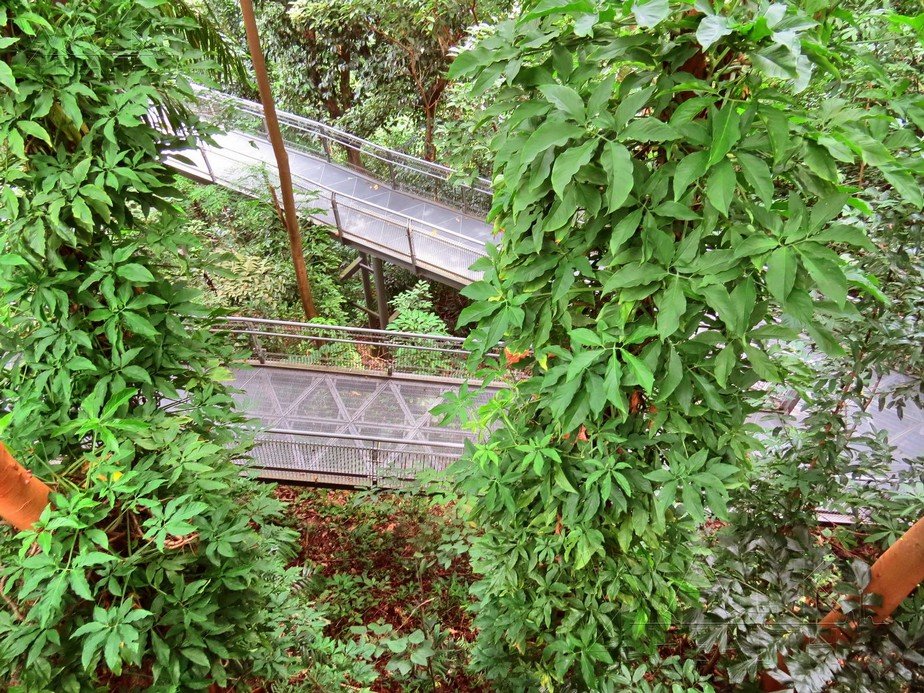 Walking among the treetop with amazing views of city and nature gives a real thrill to look down to appreciate the heights of engineering creativity.
Overall a perfect combination of engineering and nature with b
eautifully designed bridges through the treetops to connect wonderful parks and canopy walks.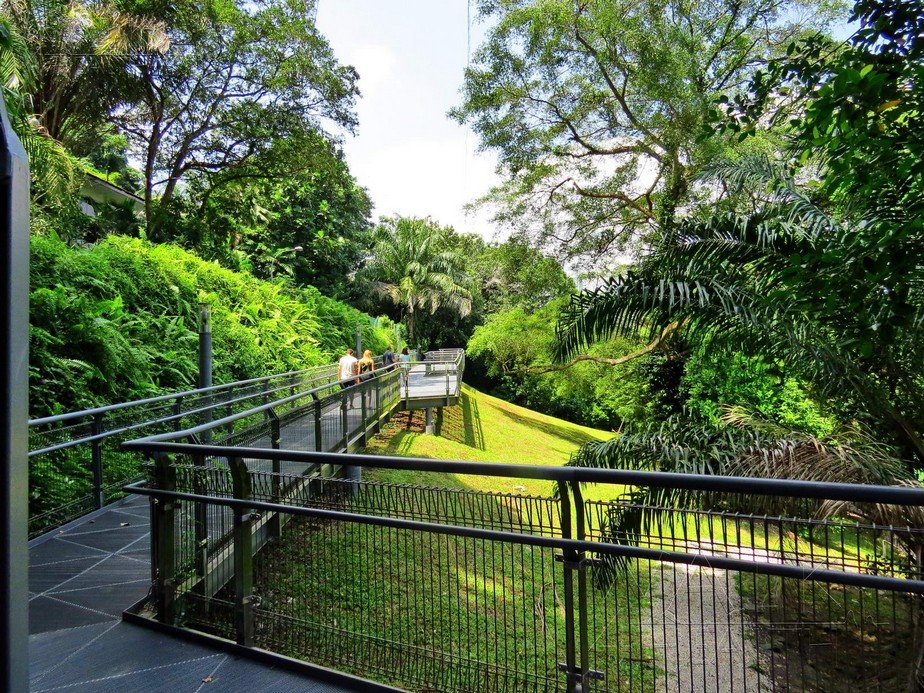 The trail was done on weekend yet not crowded, this feels like a private walkway through the forest while in the city.
The walk offers some breathtaking views of the surrounding tropical secondary forest and hills. You can witness few full forest views too, with no buildings or urban structures in sight and
sounds of nature engulfing all round you.
This trail sets best example of how city and nature can work together, in
building sustainable citiies
with the intricate bridges to e
njoy the greenery and the panoramic view of the city.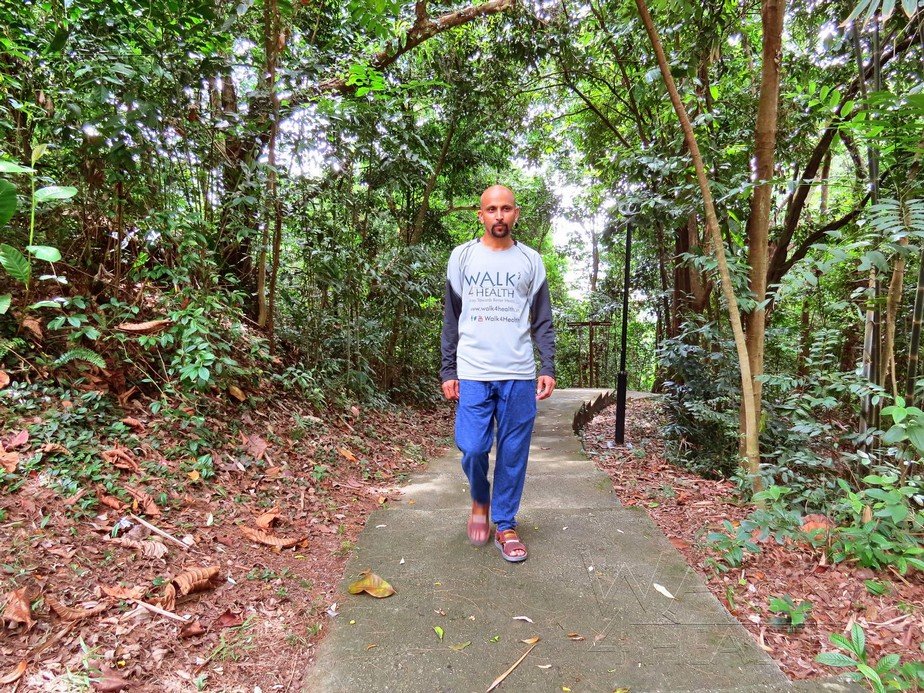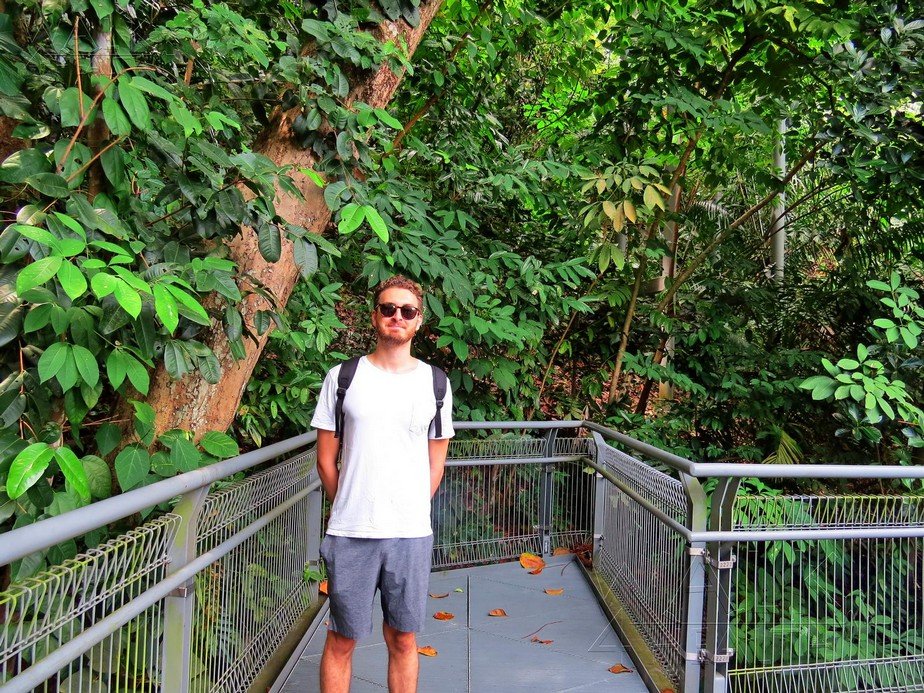 During the walk trail, I met a stranger and in a short trail together we became friends. He is Chris from Switzerland who supported me in capturing my trail pics.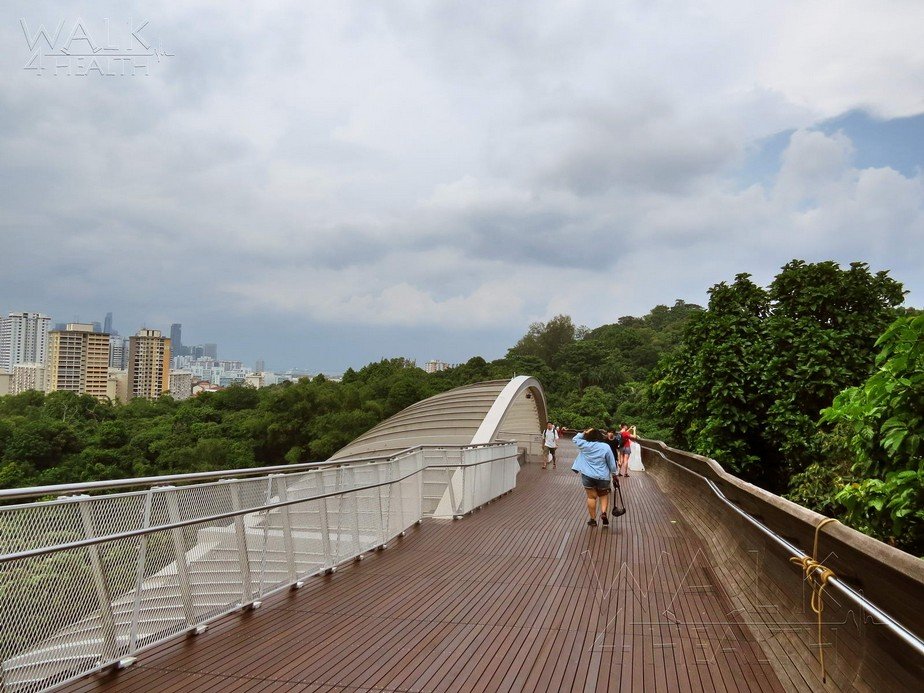 The Henderson Waves is a short section of the trail, but it does leave a lasting impact by demonstrating how something as simple as a walkway can be transformed into a piece of art work worth traveling across the city for a unique experience.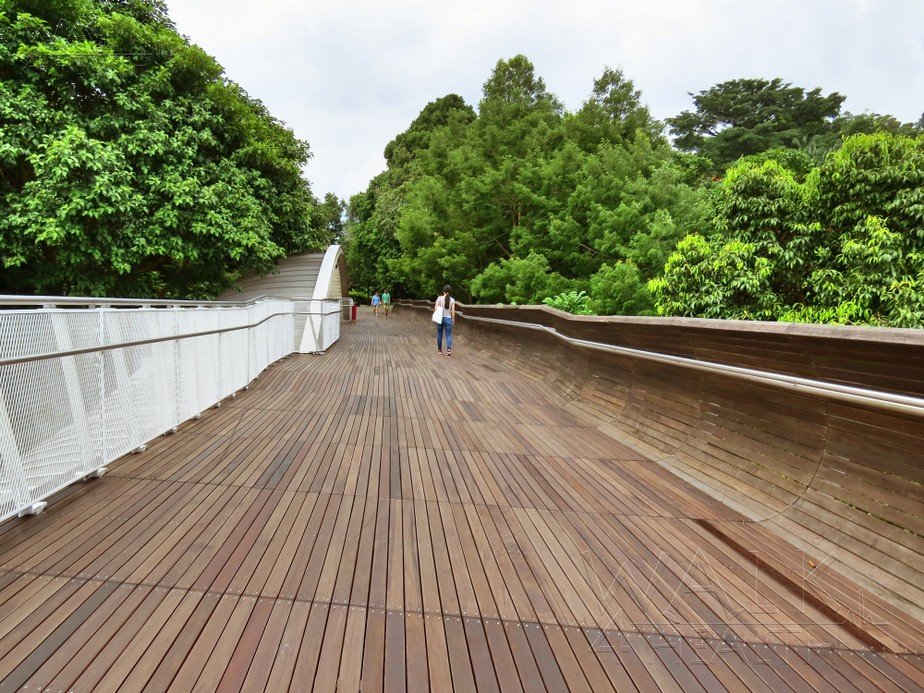 Constructed and opened in 2008, t
he Henderson Waves a 899-foot long pedestrian, wooden bridge suspended at 118 feet above Henderson Road, is the highest pedestrian bridge in Singapore. The bridge has a waveform made up of seven undulating curved steel ribs that alternately rise over and under its deck. The bridge also has shelters with seats within.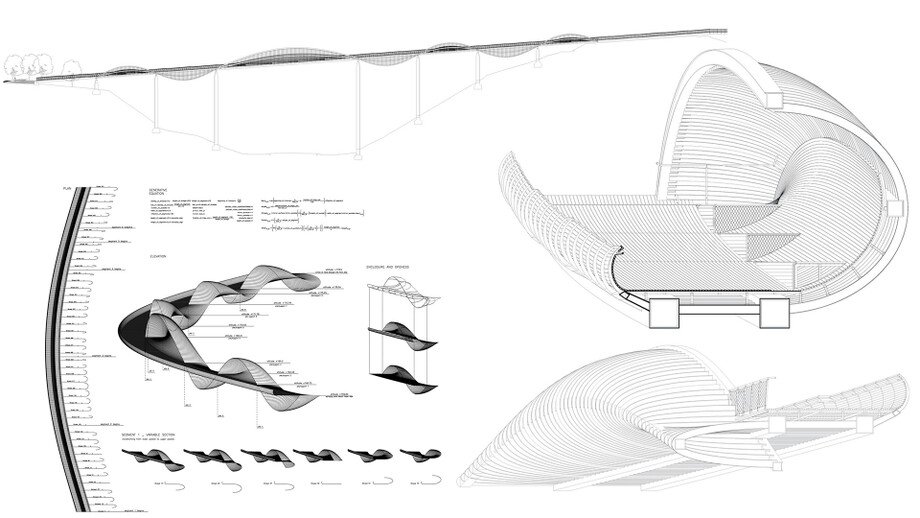 The Henderson waves at Southern Ridges trail is a well crafted engineering marvel!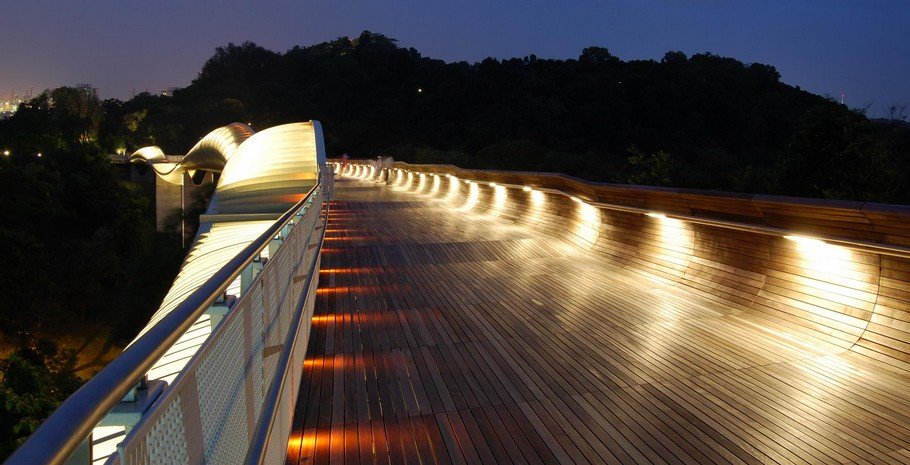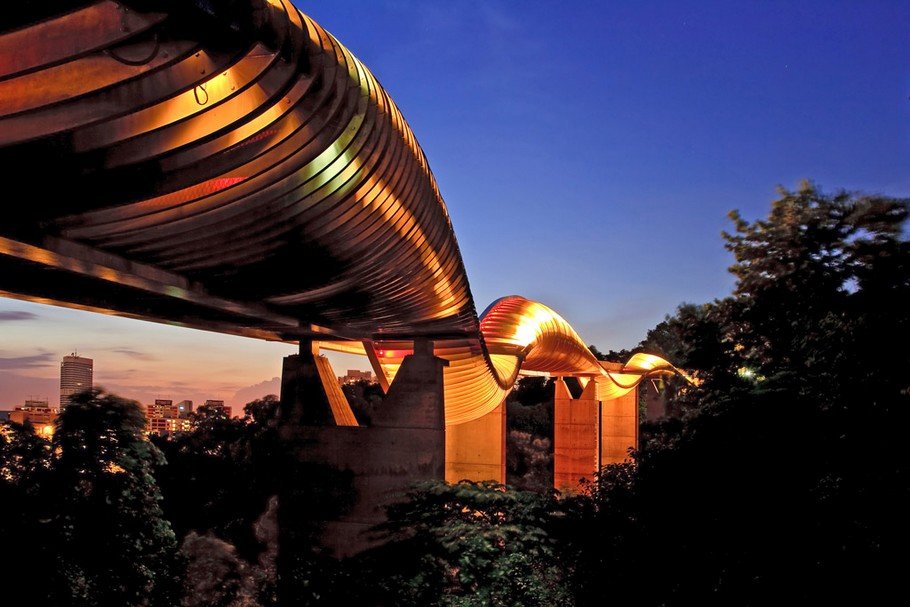 If you visit in the evening [7:00pm-2:00am], those beautiful curves are illuminated by the warm glow of LED lights.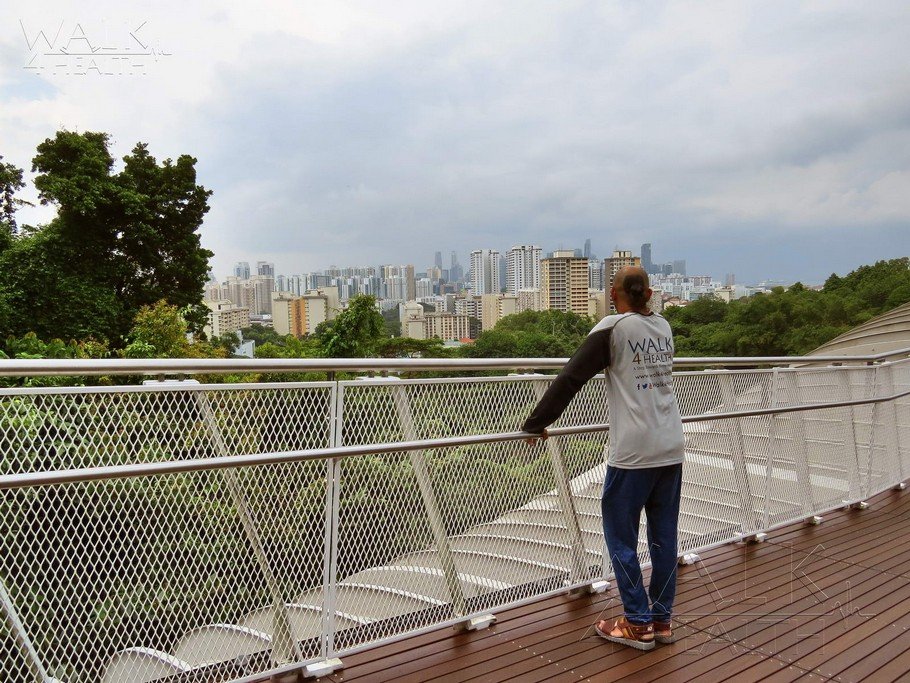 The design strikes to create an environmentally and socially responsive bridge that blends in seamlessly with its natural surroundings. The bridge takes on the form of a folded three-dimensional form described as an "undulating caterpillar sculpted from wood and steel".
Since its completion in year 2008, this iconic bridge has been considered a piece of art, a landmark and a destination by itself. It has regenerated the hill parks with new life and activities, opening up new ways of experiencing nature.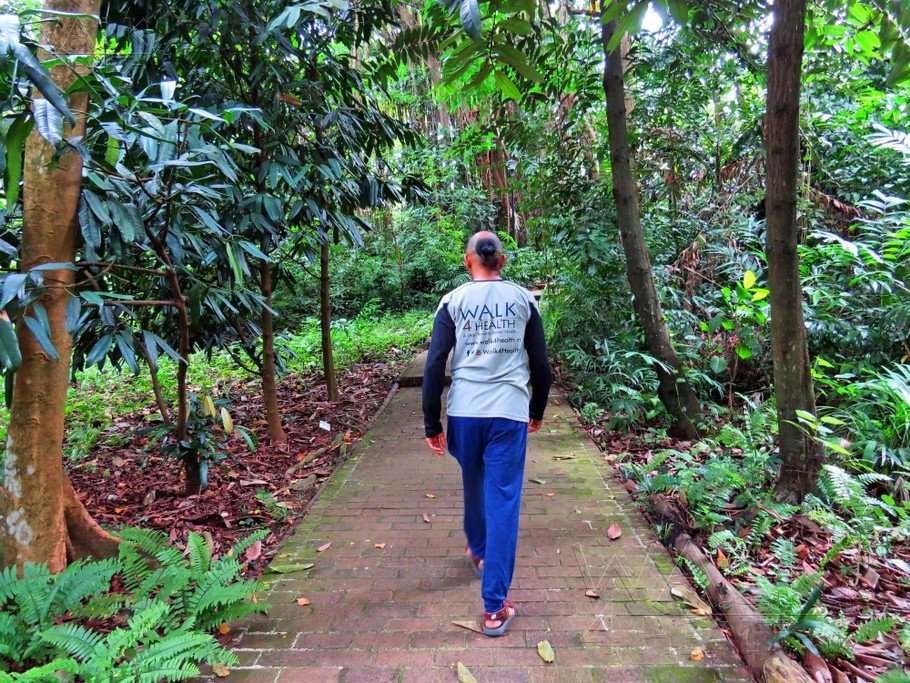 The Henderson waves bridge connects 2 of Singapores parks, Mount Faber Park and Telok Blangah Hill Park and has a stunning view of Singapore s natural side.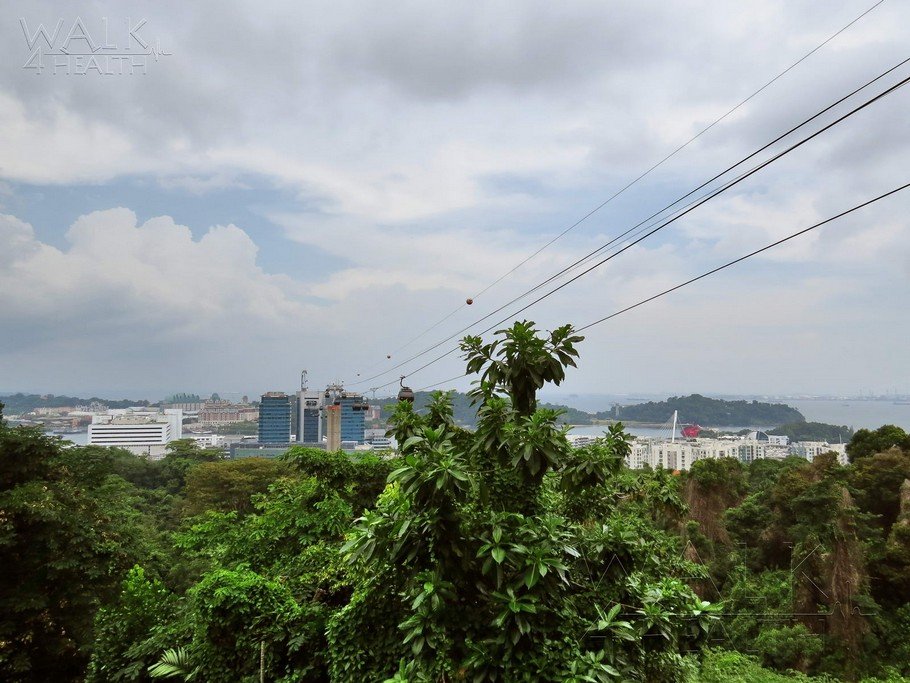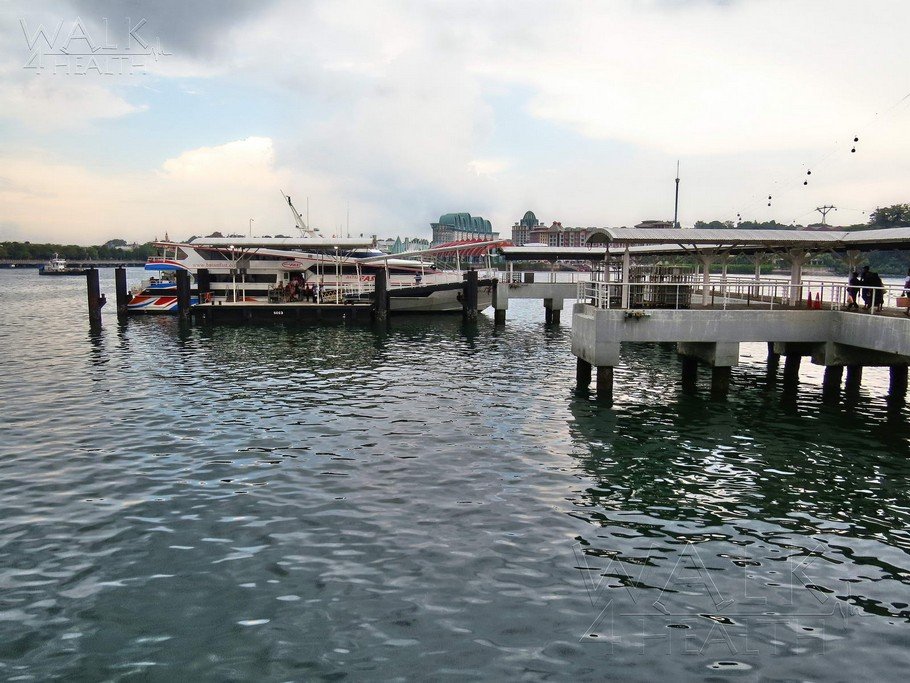 Other than hiking in the Southern Ridges trail, many visitors come to Mount Faber Park to ride the cable car down
the hill to the Harbourfront Centre and across the water to the resort island of Sentosa and its many attractions.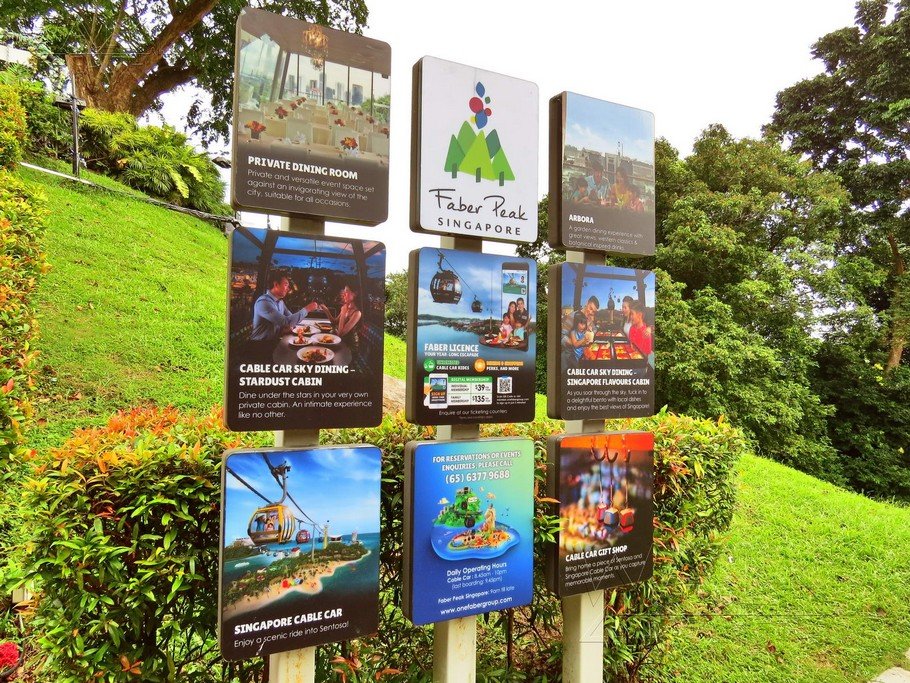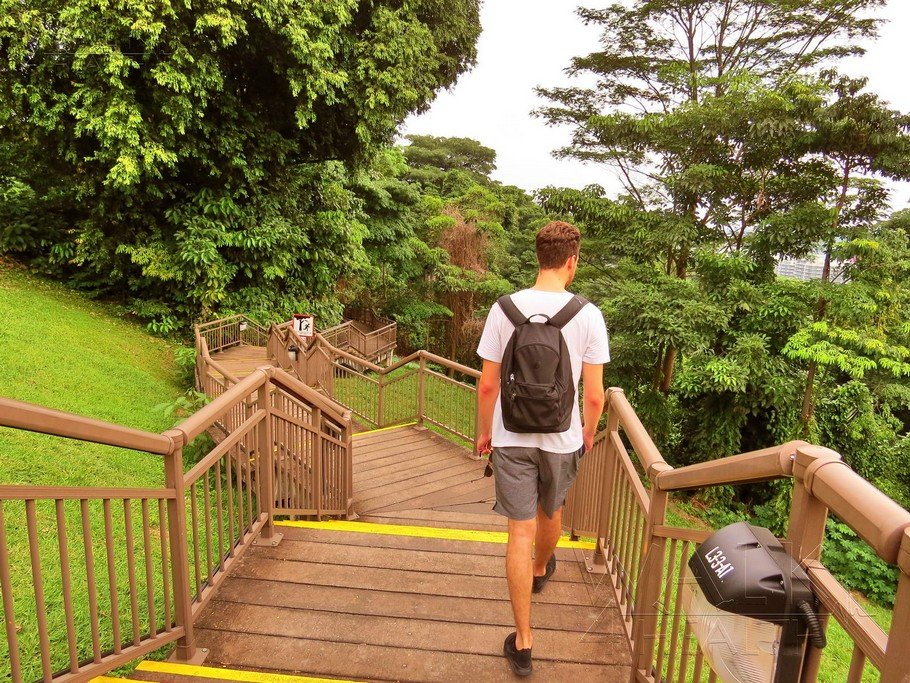 My friend Chris was intrested in exploring walk trail towards Sentosa Island and together we took the nature trail to Sentosa.
We have ended our trail together after reaching Sentosa Island. Hope sooner or later we will explore another trail together.
My experience of short walk in Sentosa Island will be posted in my next article.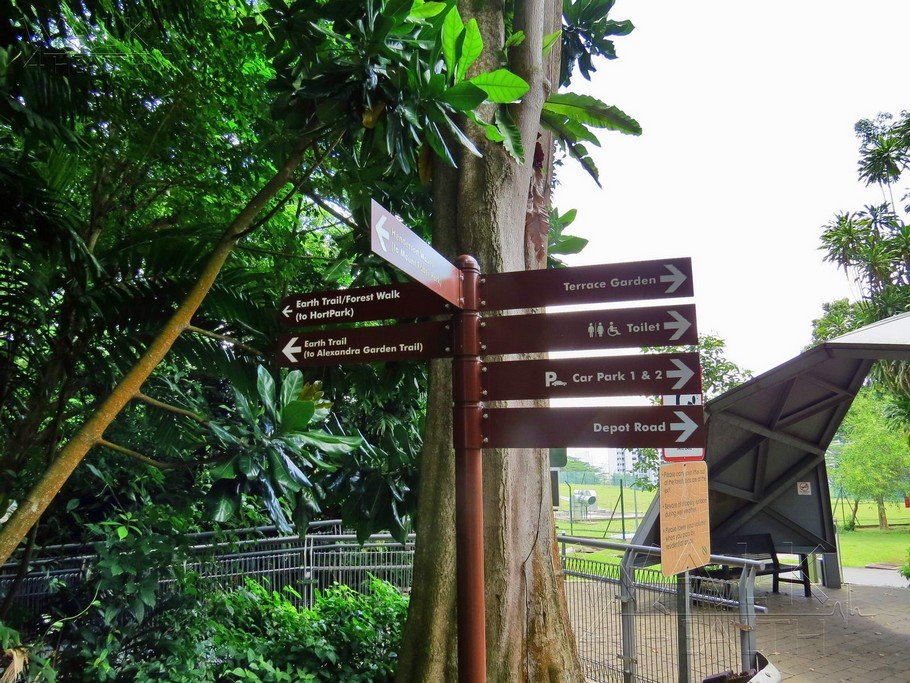 There are regular signages along the route that provide educational information on the various plants and birds at the park, there is also a shelter for visitors to take a short break.
This unique experience is inviting me to explore more nature trails in Singapore.
How to Reach:
Bus Services:
166, 51, 571, 61, 97, 97E
MRT:
Harbourfront MRT Station
Marang Trail,
t
his walking trail begins after you step out of Harbourfront MRT Station and leads you to the top of Mount Faber.
Timings: Open 24 Hours,
All Days.
The round trip from
Savannah Condopark, Simei Rise to Sothern Ridges costed me less than 10 SGD
Route Map of Southern Ridges

0.0km Harbourfront (Marang Trail)
0.7km Start of Faber Walk
1.0km Faber Peak - cablecar terminus (via Faber Walk)
1.4km Faber Point - muruls and baby Merlion
2.0km Henderson Waves (Telok Blangah Hill Park)
4.9km Alexandra Arch bridge over Alexandra Road
Note: Visitors are requested not to carry any disposable Plastic Bags or Plastic Bottles for the Walk trail as they pollute the environment.

Welcome to Singapore
Southern Ridges Nature Trails